Opinions

---
Crypto-based community funding was born, where backers receive real value in return for their support. Pozi.io investor András Kristóf, an investor based in Singapore, strongly believes that what we think of as community finance today is about to change fundamentally. Community funding is not an old concept. Kickstarter and Indiegogo, born circa 2008, have created a new opportunity for idea makers to make their ideas easier to realize.
Of course, the years since have shown that there are many problems that crowdfunding has failed to solve. Money thrown at ideas is still largely based on faith. Even when projects are successful, it is not necessarily the first group of funders that benefits the most, as prototypes or the first mass-produced products often do not deliver the quality or functionality expected.
But the biggest problem is that there is no guarantee of completion; in fact, no tangible value for money when you support a dream.
New values, new opportunities
In the spring of 2021, the founder of Ether.cards took a giant leap forward. He decided to make sense of the growing NFT (Non-Fungible Token) market. It designs valuable functions in digital tokens that can only be viewed and sold, thus increasing their usability. The move was followed up with action, and since he didn't have significant startup capital, he figured he would test whether the community would support the startup. The spring NFT campaign was so successful that the business became both successful and sufficiently capitalized. The media picked up the news and the company received more and more inquiries. Everyone wanted a dynamic NFT.
The vision was validated, the market was open, and the technology offered as many opportunities as brains could imagine. Ether.cards has opened a new path in the world of NFT. Ideas and applications are constantly coming in. However, they need to be channeled, organized and prioritized in some way. Not all ideas can be realized, even if the demand is currently greater than the supply.
Where are we today ?
We need to figure out how to turn this opportunity into widely usable technology. Pozi.io, as a meeting place for idea makers, has joined this process because its founders believe that NFT can revolutionize traditional forms of investing and even take community finance to a new level.
While the lack of funding is usually not a limit to the realization of ideas, the slowness of investor search and fundraising processes generally hamper development dynamics.
It is rare for emerging projects to receive investments on optimal terms in all respects, even if the founders operate in a community of startups with all the help they need.
The current way of doing things is cumbersome, unsustainable, and leaves many projects facing unpredictable circumstances. Unforeseen decisions are forced into a jungle of Excel spreadsheets, appraisals and preconceived ideas that have been planned for many years. This experience must change if we are to stop wasting good ideas.
The key message of Pozi.io is that the innovation process must also be made sustainable; its founders recognized a massive waste in the sector. Most projects born during hackathons, demo days, and popular startup competitions around the world collapse within weeks of congratulating the winners. The death rate for ideas that don't win is even higher: it is not known how many of them eventually come to fruition because most of the time no one takes care of them after they are born.
This is why the Pozi.io team sees a huge opportunity in this alternative solution. Fortunately, the creator of the alternative has also seen images of the open innovation community, backing it up with a recent investment.
Tomorrow, the day after tomorrow …
The Pozi.io team in Budapest and the Ether.cards team in Singapore are now working together to make the new technology more widely applicable. They create an opportunity for startups where the real needs of the market, not the needs of investors, determine the chances of success, and where funders get real value even if the project does not materialize.
Combining dynamic NFT technology and community funding with a community offering incubation and acceleration opportunities is a combination that can support projects in a new and simpler way than ever before. A real change in the trend in funding startups and developing talent that can convert digital assets into real solutions is underway.
---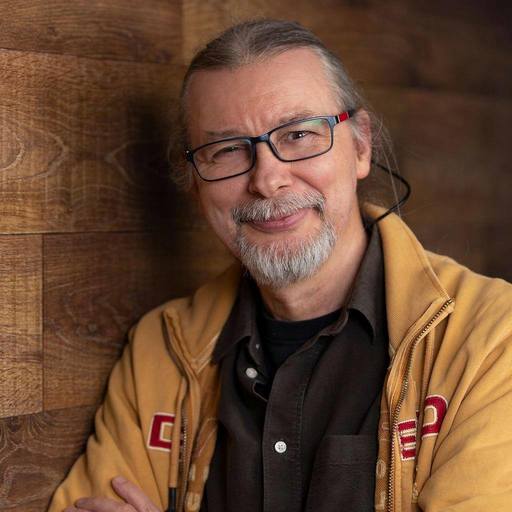 This article is written by Tamás Péter Turcsán. He is the founder of Pozi.io (innovation community), author of "StartupBook @ me", organizer of more than 50 hackathons, mentor and one of the influencers of the Hungarian startup ecosystem.