"I sincerely believe that children and young people can reach their full potential…once they get these resources and supports."
Content of the article
A member of the Cowessess First Nation, Jamie Lerat has spent decades ensuring the Indigenous voice is heard and bridges are built.
Advertising
This ad has not loaded yet, but your article continues below.
Content of the article
Her latest venture is no exception as she leads a brand new position with the Ranch Ehrlo Society as a Native Counsellor.
The non-profit organization began in 1966 as a single home for six boys with "complex needs". It is now a one-stop agency providing mental health and developmental services to individuals and families – many of whom are Indigenous – in southern Saskatchewan, Saskatoon and Prince Albert.
"I sincerely believe that children and young people can reach their full potential once they are given these tools, once they get these resources and these supports," says Lerat. "Every adult has the opportunity to contribute to the life course of that child or young person.
Lerat, who earned a master's degree in business administration in 2021, began her new role last month. This is a two-year term which she hopes will evolve into a permanent position, created to strengthen the organization's commitment to truth and reconciliation and to better reflect the people it serves. serves.
She will help facilitate and develop respectful relationships within Indigenous communities and guide the nonprofit's overall strategy by supporting cultural understanding and learning opportunities.
It will also help facilitate the work of their existing Truth and Reconciliation Committee.
The goal guiding his work will be to help clients answer four important questions highlighted by Murray Sinclair, former Chief Commissioner of the Truth and Reconciliation Commission (TRC): Where am I from? Where am I going? Why am I here? Who am I?
Advertising
This ad has not loaded yet, but your article continues below.
Content of the article
"When you think about these four questions and… embed them into the strategy you want to implement, offer and deliver to young people and children, it gives them that sense of belonging," says Lerat.
Although the weight of this new role causes her a "little bit of anxiety," Lerat is no stranger to creating something from scratch and bringing her insight as an Indigenous person.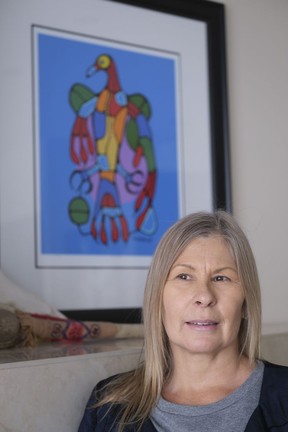 During a 13-year stint with SGI, she helped create the position of "Community Relations Coordinator" which facilitated community programs focused on road safety in Indigenous communities. Later, Manitoba Public Insurance asked him for help in mirroring the position within their company. She also served as chair of what was then called the Indigenous Advisory Network for SGI Employees and contributed to the company's dashboard for the Crown's work to build trusting working relationships with communities. aboriginals and to increase the number of aboriginal employees, etc.
After SGI, Lerat began working as a strategic advisor for Indigenous education with the Saskatchewan School Boards Association (SSBA), which was also a brand new position at the time. There she championed Native administrators and worked to keep Native education in the spotlight. She also helped organize a conference on Indigenous education and Indigenous administrators that quickly became an annual event rotating with Manitoba, Ontario and British Columbia.
Advertising
This ad has not loaded yet, but your article continues below.
Content of the article
Currently, Lerat is assisting RunRegina's Board of Directors in finding ways to incorporate the TRC's Calls to Action into their activities. She will also complete a second contract with Canadian Western Agribition next year to coordinate and organize the Aboriginal Agricultural Summit.
A busy woman, Lerat runs to relieve her stress and stay healthy. She says it honestly as the great-granddaughter of Paul Acoose, a distance runner inducted into the Saskatchewan Sports Hall of Fame in 1983.
"I've been very honored and very fortunate to be able to work with Indigenous people throughout my career — people, leaders and members on and off reserve," says Lerat, who grew up in Regina.
When asked if the weight of sharing Indigenous experience and providing advice to non-Indigenous people ever felt like a burden, Lerat replied that it was not from where she was sitting.
"I think it's a good thing. I think that's part of their journey — wanting to learn and being able to start contributing to their own journey or their organization's journey when it comes to the TRC's Calls to Action," says Lerat. "When people ask me questions, I don't find it a burden. I am honored."
With her time at Ranch Ehrlo just beginning, Lerat is eager to build on the work the organization is doing around truth and reconciliation, a term associated with the sordid legacy of residential schools.
Already, Ranch Ehrlo has changed the term "dwelling house" to "group living".
Advertising
This ad has not loaded yet, but your article continues below.
Content of the article
Raised by a mother who spent 13 years in boarding school, Lerat knows the impact such a small change can have.
"When you think of the word 'residential' and the high percentage of Indigenous participants, it has such a sensitive context," says Lerat.
It was these little things that drew her to the organization.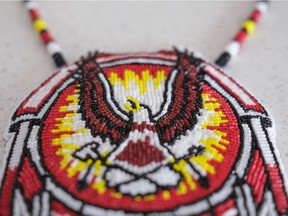 One of the first things Lerat wants to dive deep into is ground recognition of the organization. Often pronounced before public events, thanks pay homage to the land and its original inhabitants.
"We've been to so many different conferences and gatherings and things like that and we hear recognition from the land, but… when it says, is it from the heart or is it just one of those things that you have to tick?" asks Lérat. "It is important that these territorial recognitions occur, but more importantly, it is to understand why we recognize the territory of the treaty on which we stand.
Looking back on her career to date and looking forward to what's yet to come, Lerat often talks about the honor she feels doing the job. She also continues to learn by talking to the elders, her mother and her aunts.
These influences helped Lerat become a role model for his 16-year-old son Creeson and his entire community, especially the women. The idea of ​​strengthening and elevating the native voice for all to hear is the legacy she hopes to leave behind as she journeys into the spirit world.
Advertising
This ad has not loaded yet, but your article continues below.
Content of the article
"It's a humbling honor," says Lerat. "…Murray Sinclair said the Calls to Action were not meant for Indigenous peoples, they were meant for all Canadians and we are going to be in those starting blocks for many years to come. So having the Indigenous voice at the table with the non-Indigenous voices and being able to move forward together in an authentic and respectful way is a good start.
jackerman@postmedia.com
News seems to be flying towards us faster all the time. From COVID-19 updates to politics and crime and everything in between, it can be hard to keep up. With that in mind, the Regina Leader-Post has created an Afternoon Headlines newsletter that can be delivered to your inbox daily to ensure you're up to date with the day's most vital news. Click here to subscribe.