[ad_1]
The Morrison government has finally provided details on the third draft of its religious discrimination bill. This sparked heated discussion at a meeting of coalition MPs on Tuesday, but Prime Minister Scott Morrison still wants the bill to be introduced in this final fortnight of 2021.
What is the bill trying to do? What has changed since we last saw it? And will that be enough to satisfy the critics?
Why do we have this bill?
When same-sex marriage was legalized in late 2017, conservative religious groups were promised a "religious freedom" review as a consolation prize. The review, led by former Liberal MP Phillip Ruddock, found that Australia does not have a religious freedom issue, but recommended new legislative protections against religious discrimination. In response, in December 2018, the Morrison government promised a law on religious discrimination.
---
Read more: The religious discrimination debate is back, so why do we keep hearing about religious "freedom"?


---
Former Attorney General Christian Porter released a religious discrimination bill in late 2019 and a second bill in early 2020.
Both have been heavily criticized. Human rights groups have complained that the bill weakens other human rights protections and creates a license to discriminate. Conservative groups have complained that it does not provide adequate protections for people of faith.
What's in the third draft?
The third draft of the current Attorney General Michaelia Cash is actually in two parts.
The first part is a legal "shield" protecting people against discrimination on the basis of their religion or lack of religion. It's not really controversial, as it simply adds religious discrimination to the existing set of federal laws on race, gender (also covering LGBTQIA + status), disability, and age discrimination. All states and territories except New South Wales and South Australia already have laws prohibiting religious discrimination.
The second part of the bill is more of a legal "sword" and is more controversial.
Some of the controversial features of earlier versions, such as the ability of health care providers to refuse to provide treatment, have disappeared. But the current draft still includes a series of provisions going beyond federal, state and territorial anti-discrimination laws to allow people to be discriminated against.
The right to be a bigot
Perhaps the most controversial aspect of the bill is the "statements of belief" provision. This provision takes precedence over all federal, state and territorial anti-discrimination laws to immunize "statements of belief" from legal consequences under those laws.
Belief statements are things like a boss's comments to an employee that "women should not be in managerial positions" or a doctor's comments to a patient that "disability is a punishment for sin. ".
In order to obtain immunity, the statement must be a religious belief that the person considers to be genuinely in accordance with the doctrines, principles, beliefs or teachings of that religion. For non-religious people, the statement must be of a belief that the person actually considers to be related to not having a religious belief.
---
Read more: Grattan Friday: Morrison prioritizes religious discrimination bill over National Integrity Commission


---
There are three limitations. A statement of belief will not be protected if it is malicious, if a reasonable person considers that the statement threatens, intimidates, harasses or defames any person or group, or if the statement would promote or encourage the commission of an offense punishable by at least two years' imprisonment.
This is an extraordinary departure from the standard practice of federal anti-discrimination law. Common practice is to ensure that state and territory laws are not overridden.
This arrangement is bad for everyone. It will protect those who are mean to Christians, as well as those who are mean to LGBTQIA + people, women, or people with disabilities.
A key change from previous versions is that statements that intimidate will not be protected. Previous versions only excluded "serious intimidation".
A mini Folau clause
Earlier versions of the bill also included the so-called 'Folau clause', named after the incident in which Israel Folau split from Rugby Australia following comments he posted on social media. about homosexuals. This clause would have made it illegal for employers to have codes of conduct that limit a person's ability to make statements of belief. This provision has disappeared in the current draft.
But there is still a mini Folau clause. Qualifying bodies (such as a medical council) that allow professions and occupations to establish rules of professional conduct prohibiting making statements of conviction are prohibited, unless compliance with the rule is an essential requirement of profession, trade or occupation.
So while an employer can discipline an employee for making a belief statement, a professional association cannot.
"Preference" with hiring
The bill would mean that it is not religious discrimination for organizations such as religious schools, hospitals or elderly care facilities to seek to preserve a "religious ethos" among staff by making informed decisions. on faith in employment.
For example, a Catholic hospital might have a hiring policy for Catholics only. The bill simply requires religious organizations to have publicly available policies if they are to take advantage of this rule.
The bill specifically overrides state and territory anti-discrimination laws to ensure that such employment "preference" is permitted in religious schools, even in states where it is illegal.
Constitutional concerns
The bill raises complex constitutional questions. Here are three:
First, the federal Parliament may not have the constitutional power to pass all parts of the bill. Government says it relies on the "power of external affairs," which allows the federal parliament to pass laws implementing treaty obligations, such as article 18 of the International Covenant on Civil and Political Rights on the right to freedom of thought, conscience and belief.
But international human rights law is clear that religious freedom cannot be used to interfere with other rights, which is exactly what parts of the bill do.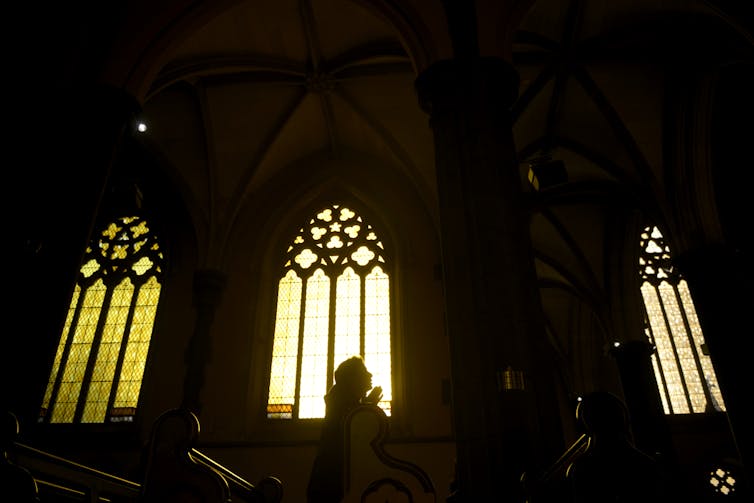 Second, the deviation from state laws throws the state court systems into an unholy mess. State anti-discrimination cases are usually heard in state courts, which are faster and cheaper than courts. But for constitutional reasons, state courts cannot review federal laws.
If the bill passes, many anti-discrimination cases in states will now also involve the federal "statement of belief" exemption, meaning those cases will have to go to court. Because court cases are very expensive, it is likely that many of these cases will simply not happen and people who have been discriminated against will be left without recourse.
Third, the "statement of belief" provision that prevails over state and territory laws appears to modify the definitions of those laws rather than simply overriding the application of those laws. While the federal parliament has the power to override the application of state laws, it does not have the power to amend or change the content of those laws.
Where from here?
Recent indications indicate that the bill will be subject to a Senate inquiry – in accordance with the normal process for a major bill.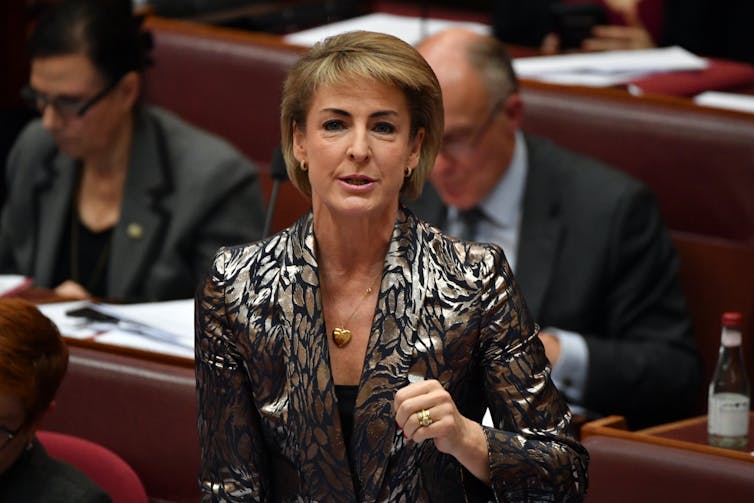 If that happens, there is almost no chance of a vote on the bill this year and the heated debate will continue.
But given the current complexities and far-reaching consequences of the bill, a proper Senate investigation is essential.
[ad_2]
Source link